Well, I think I'm getting better at the whole self takes thing. Got myself a better place to position camera & have been experimenting with poses & zoom etc. I love when people look so relaxed & natural in their shots so I've been working on that. I still feel like a bit of an idiot trying to capture "natural" photos that are obviously posed, but hopefully I'll get over that!
Bubs & I are going to do a few errands & maybe pop in & see Gareth at work, just a usual day for us really. Calls for comfortable tights & ballet slippers. A girl's best friend! The shirt has been my saviour since I've been breastfeeding, it's loose & has buttons down the front, but still looks casual & nice.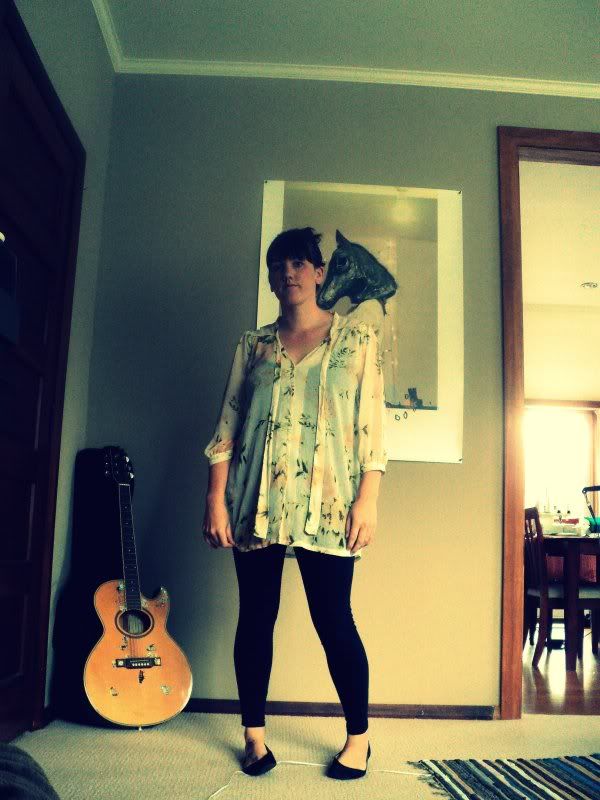 Top & tights both from Glassons
Flats from KMart

Like me? Or my baby? Vote!