We've been using up all of our internet allowance lately, it sucks as I can't really blog when it's slow. Next month we're moving onto a bigger plan so shouldn't have this problem again.
This week involved drawing, play-doh, pom poms, food shopping & peach eating, discovering the table underneath, grandad visiting, being a big girl at the park & late evening bath time in the sun.
25/366
"arteest"
26/366
"sneaky peach"
27/366
"bounce"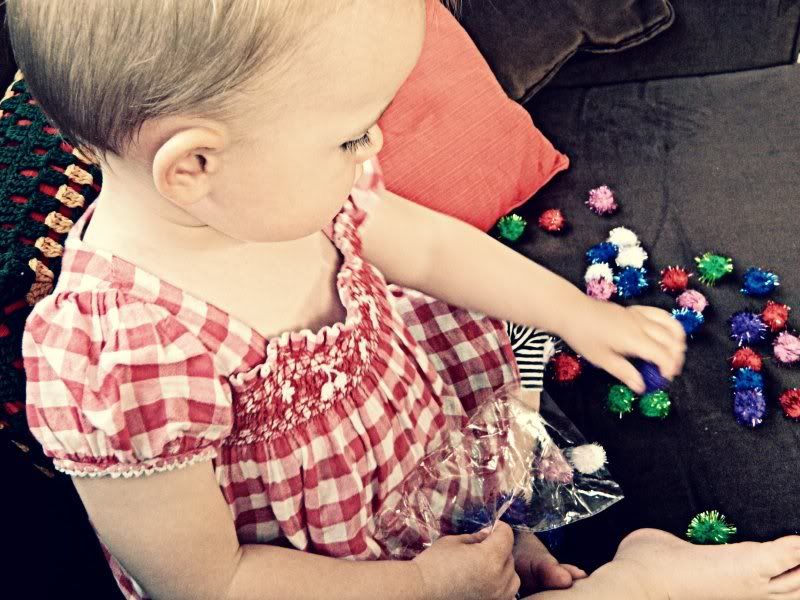 28/366
"particular pom pom"
29/366
"bath time"