I've been busy lately, been getting back into the sewing after I was gifted a large amount of fabric from family. It's got me excited for it again. I had kinda lost momentum when I realised Isobel just had way too many clothes. She has more than me. She does need a bunch of play clothes like tights & knit tops so I'm working on that. She goes through like 3 outfits a day so it's no fun when it's her nice dresses that are getting the run around.
Some of these photos are poor quality but I love them so have decided to include them anyhow.
35/366
"filing teeth"
36/366
"bucket bath"

This was a mid morning attempt at letting her "help"me with the dishes, she decided she would rather hop in, so I stripped her off & gave her an impromptu morning bath
37/366
"mirror dough"
Messy, enuf said.
38/366
"snuggy"

someone found their baby blanket the other day & has decided it's rather nice to walk around with & cuddle into. Very cute!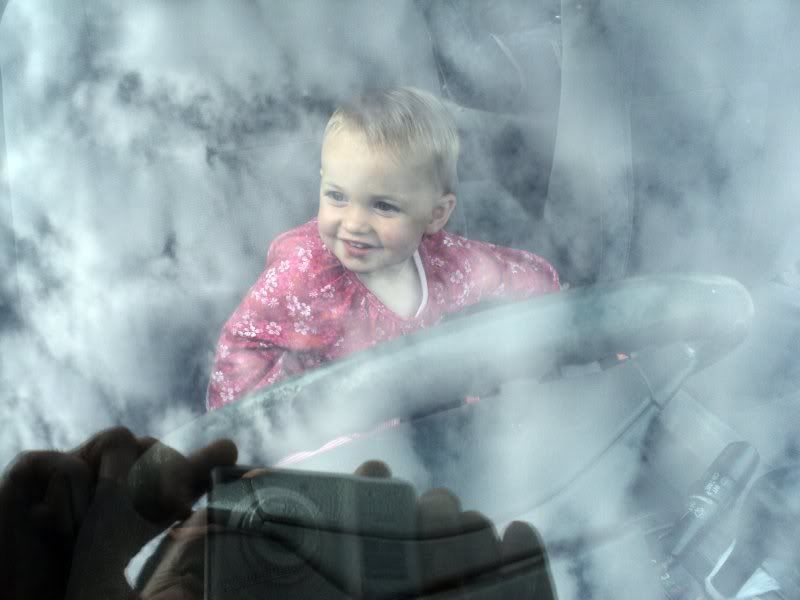 39/366
"driving the car car"
Dad is credited for these, I love everything about them, so many things going on
39/366
"gummy cheese"
40/366
"punk"
41/366
"rice baby"
42/366
"morning light guitar sessions"
43/366
"awkward self takes"

This is the one where my daughter straight up looks at me like I'm a weirdo. Who feeds you kiddo? Remember that.
44/366
"plastic fruit"
45/366
"ice face"
45/366
"big girl cup"
46/366
"sleeping baby, random rain shower"

I had to wait until the rain stopped until I could get her out. She slept peacefully & had no idea.
47/366
"another way of eating yogurt"

This was made in an attempt to stop her from sucking on the sunscreen bottle. The pumps looked similar so I went with it.
48/366
"garden wizard"