Quite a few bloggers are partaking in what is known as the Ultimate Blog Party; essentially it's just a way of meeting new bloggers. So here we go:
A Little about me:
I'm sort of new to the blogging world, I started late last year & have only just got my blog to a point where I'm proud of it.
I live in New Zealand, in a small town called New Plymouth that was named the best town in the world at one point
I'm at SAHM to a beautiful little girl; Isobel. She's pretty much my life now. I spend all day with her, talk about her all the time, take way too many photos & blog about her!
I'm getting back into sewing & hoping to make it into a small business. I finally invested in a sewing machine & overlocker so I'm getting back into it. I'm makng Isobel clothes at the moment & hope to sell a few to help out with the bills.
I used to manage a bookstore/cafe & have been making coffee for years. I also love drinking it. A soy flat white thanks.
I love listening to Death Cab for Cutie, Sonic Youth, Arcade Fire, Neil Young, The Decemberists, The Beatles, The Kills just to name a few.
I have become a massive X Files fan & think Mulder is a hot piece of something.
I'm a sucker for romantic films (especially those with JLO *cough *cough).
I love cooking, actually I'm a bit of a housewife. I sadly enjoy cleaning & putting the washng out as well.
The only two magazines I read are
FRANKIE & YOUR HOME & GARDEN
I met my soul mate years ago but it wasn't until a year & a half ago that we got together & made a sweet baby girl.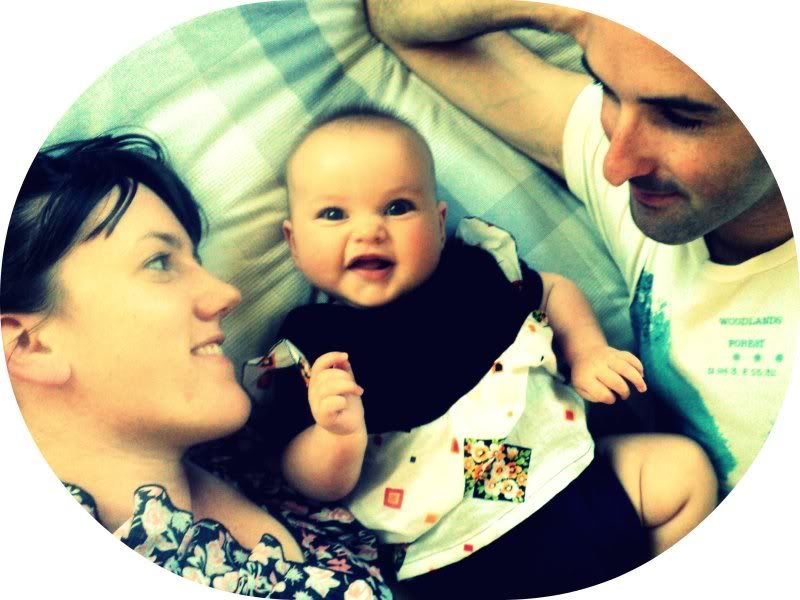 Join in on the fun!